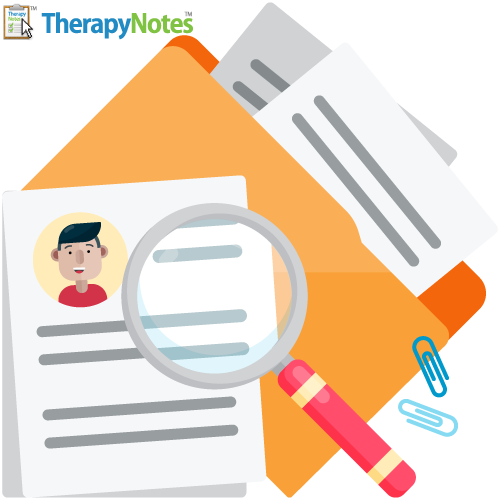 So, you've built a successful solo practice all on your own. Now, you're thinking about expanding your testing services by hiring another clinician. Congratulations! Testing is such a valuable offering to many communities—growing this part of your practice is a great way to benefit clients AND your practice.
If you're like many of my coaching clients, finding a good testing psychologist can be challenging. Here are ten places where you should look to recruit your next clinician.


1. Your own graduate program
At one point, nearly 50% of my group practice was comprised of clinicians from my grad school alma mater—and for good reason! I knew their training was strong because I had gone through the same training, and I knew that I could trust their references from professors and supervisors. If you're practicing anywhere near your graduate school and have a good relationship with the staff there, this is a great place to look first!


2. Other local graduate programs
If you've moved away from your own graduate program, getting in touch with other local programs can help you as you look to find qualified professionals, particularly grad student psychometrists. Graduate programs often maintain a list of prior graduates and are happy to send out job announcements for licensed psychologists—after all, employed graduates look good for the program itself. You can tap into a range of doctoral programs that include areas like clinical psych, counseling psych, educational psych, school psych, and others.


3. State associations
Most, if not all, states have a psychological association and a neuropsychological association. These can be solid resources for finding a testing psychologist. If the state association does not have a listserv or another way to announce and market your job, you can at least look through the online membership directory and contact individuals directly.


4. Community agencies and hospitals
Sometimes, your ideal employee is actually employed somewhere else in your area. If done tactfully and respectfully, you may reach out to these individuals and let them know that you're hiring. I don't think it's good karma to head hunt someone from another private practice (though there are certainly circumstances when it might be more appropriate), but clinicians are often looking for a way out of agency jobs.


5. APPIC internships and postdoc sites
If you're open to hiring an early career psychologist, there are a TON of internship and postdoc sites around the country. All are accessible via the APPIC directory, where you can search by location and program specialty. Again, these training directors are invested in their interns' and postdocs' future employment and are often glad to send out job announcements to help them further their careers.


6. Testing-specific listservs
There are a few listservs that cater specifically to testing folks. One is the PED-NPSY listserv, which is aimed at pediatric neuropsychologists. Others include lists from AACN, Division 40 of APA, and a large variety of specialty-specific groups (forensic, personality, etc.) that you can use to recruit new talent.


7. Local mental health Facebook groups
Many communities have thriving local groups on Facebook that are specific to mental health practitioners. Check the rules on job postings before you advertise, but many of them welcome position announcements. You can often end up with a "friend of a friend" applicant depending on the size of your city.


8. The Testing Psychologist Community on Facebook
At the time of this writing, the Testing Psychologist Community has over 4,500 members who all specialize in testing and assessments. It's a great place to post any testing-related positions and to solicit responses from clinicians, grad students, and other folks from around the country.


9. Indeed & ZipRecruiter
I've had REALLY good luck advertising positions on Indeed. Your mileage may vary, but I've found several great psychologists and therapists who have joined my practice and flourished. Indeed gives you the option of sponsoring a post or letting it run for free. In all cases, I've sponsored posts for no more than $200/month and have gotten plenty of good candidates in that time. Note that you can adjust the "sponsorship" amount, and it will estimate how many applicants you'll likely attract. I've played with the numbers and found that $100 got me nearly as many applicants as $200. You can experiment to see for yourself.
I tried ZipRecruiter for the first time in my most recent round of hiring. I like that they offer guidelines on salary, so that you can determine if your offer is competitive.


10. LinkedIn
LinkedIn has made leaps and bounds over the last few years in terms of being a helpful social network. In many fields, it trumps Facebook as "the" place to hang out. It's also nice because your LinkedIn network is going to be populated with folks in your field who are already vetted by your other connections. Like Indeed and ZipRecruiter, they offer paid job postings with the added benefit of reaching "warm" connections, which takes away some of the anxiety around hiring an unfamiliar person.


I listed ten options here because you may not succeed by advertising in just one spot. With nearly all of my hires, I had to strategically place the ads in different places at once (my go-to plan is a sponsored posting on Indeed, coupled with announcements in the local Facebook group and community mental health newsletter). Whatever your plan might be, don't lose heart if you don't find someone on the first go-round! It always takes time to find the professionals that you need. Given time and a solid position offering, you'll likely have good luck hiring a testing psychologist!
* The content of this post is intended to serve as general advice and information. It is not to be taken as legal advice and may not account for all rules and regulations in every jurisdiction. For legal advice, please contact an attorney.