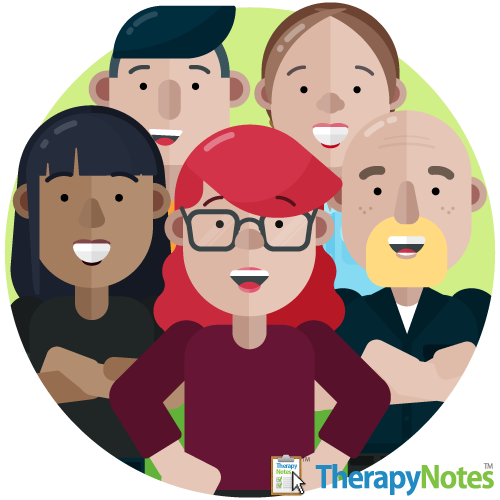 We've all seen it. We've watched practice owners ask the masses about how to do this, if they should do that, and everything in between. Many times, there's great advice given, but other times, that well-intentioned feedback is just flat-out wrong. It's safe to say that every business owner needs his/her own business support people. Now, this is not necessarily another group of practice owners or business owners but rather support people who a business owner can turn to when they need real, tangible support. These are the people you have on your speed dial; they're the ones you could call quickly when you find yourself in a bind.
Remember, support people differ from business to business. Depending on what your business needs most, you'll be able to dictate the best type of support people. If you're a practice that hires often, one support person might be an employment attorney. If you are a small group practice that doesn't hire often, that person probably wouldn't be included among your top five business support people. Maybe you are in a saturated therapist area and digital marketing is your bread and butter for referrals. In that case, your digital marketing manager is likely one of your top five business support people.
The point is, when you are finding your five business support people, you are really finding other businesses that are essential to the maintenance and growth of your own business. These are the people who you would contact instead of Facebook, Google, and the like. These are the people who know your business well enough to help you make informed decisions regarding your operations.
So, who are some typical business support people who might be in your top five?
Accountant
Financial Planner
Malpractice Attorney
Employment Attorney
Social Media Manager
Digital Marketing Manager
Business Consultant
Community Marketing Person
Virtual Assistant
HR Consultant
Score Business Mentor
Take some time to think about the areas in your business where you require the most support, have the most questions, or are in need of some expert insight, and start finding those experts. A pivotal part of successful business ownership is coming to the understanding that you can't go at it alone. Business owners who have their five business support people are less isolated and less unsure about their business, and they feel more supported and more confident in their decisions. Don't rely on strangers on the interwebs for answers to your business questions.
* The content of this post is intended to serve as general advice and information. It is not to be taken as legal advice and may not account for all rules and regulations in every jurisdiction. For legal advice, please contact an attorney.