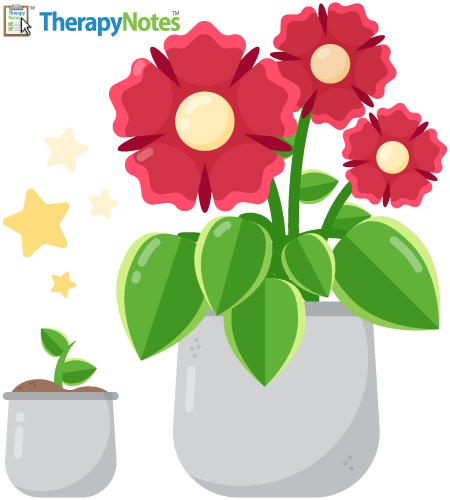 There are subtle and not-so-subtle differences in how group practices look, feel, and are organized, and each of these differences depend on the size of the group practice. When a group practice is first established, things like documents, hiring, and organizing policies and procedures (often documents that reflect processes that were established when the group owner was a solo practitioner) are the focus of attention. As a group practice grows, systems are tightened, and the focus tends to go to the way of growth through hiring and marketing. However, there comes a time when a group practice scales to a point that systems change, organizational structures reorganize, and shifts of focus become not just warranted but necessary.
To start, these shifts can create a fear of what's to come, uncertainty, and a sense of inexperience that most group owners at this point will feel should have been long gone. A sense of comfort in growing what you've built can fly out the window as you journey into a space where big shifts are inevitable in order to ensure continued growth, structure, and satisfaction among your clinicians, administrative staff, and clients.
So, what are these shifts? Let's break it down.
To start, systems that once worked for a smaller group practice begin to feel antiquated and in need of an update. Though most group practices make small adjustments as they grow, you may come to a point where it feels crucial to overhaul your current systems and ensure that they are better equipped to support the number of clinicians that you employ. And you'll do all of this to better serve your community.
As systems restructure, you'll also find that your role will change. When we begin our group practice, we spend much of our time doing the work: seeing clients, handling billing, payroll, supervising, or engaging in the day-to-day tasks of the business. But as the group practice grows upwards of 10 to 20 clinicians, we prioritize the visionary work. Visionary work is the work that supports the business most; it's the lifeblood that encourages growth and sustenance (and creative flow!) for group practices and owners alike. Gone is the ability to be a part of the day-to-day activities of the group practice (it's impossible as a group practice becomes larger), and this will actually welcome a change in your role and that of the business itself.
As your role shifts towards visionary work and the parts of your business that fulfill you, a need for leadership structure opens itself up. Depending on how you've structured your overall business (one that supports interns, requires supervision, or provides speaking engagements, for example), certain leadership roles will make themselves available to you but only if you look for them. Part of scaling is that we are unable to do it all, and whether you have one astronomically large group practice or many locations, a need for more leadership aside from just you will arise when your practice reaches the dozens. Whether a Clinical Director, a team of Supervisors, Team Leads, a Practice Manager, or other leadership positions become a necessity, in order to keep (or start to get) your sanity, you'll need to invite other professionals into your leadership circle to ensure growth.
Another shift that becomes glaringly apparent is a need for departments within your group practice. No more does the standard combination of one receptionist and one biller get the job done. With the coming and going of administrative staff, more incoming calls and billing, and time off, group practice owners really feel the growing pains when they have one person in charge of different administrative areas. That's why large group practices start to employ multiple administrative staff members for each position: client care/intake, billing, marketing, and so on. That way, if someone is on vacation or leaves the practice, another administrative staff member can step in during the interim.
The ebb and flow of finances will also change as a group practice shifts from a small to medium to large group practice. The influx of profit tends to stand still for some time as overall income increases, but increased administrative staff and leadership staff collect those would-be profits. There tends to be big increases in income (think $100k increases) with no real profit increases during this time.
Finally, your impact begins to shift. What was once feeling like a mom and pop operation becomes something much larger than yourself. With that comes increased exposure and the ability to become a staple business that provides considerable impact within your local community.
* The content of this post is intended to serve as general advice and information. It is not to be taken as legal advice and may not account for all rules and regulations in every jurisdiction. For legal advice, please contact an attorney.