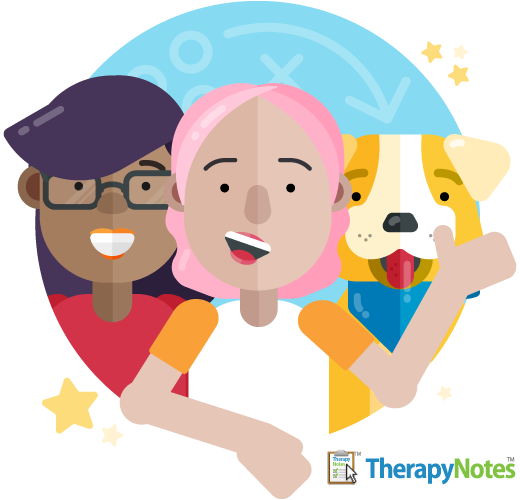 Have you seen all the posts, articles, and ads about how to up your group practice marketing game? Feel like they're all over the place? Facebook, Google AdWords, blogging, networking, handing out business cards and marketing materials, meeting with doctors and wellness professionals, Google My Business, Instagram…the list goes on.
While all of these methods can work for you and help you grow your business, there's something to be said about one thing: People connect with people. People refer to people. People want to do therapy with people (not businesses). That's not to say a well-branded, social media- and digital marketing-savvy group practice isn't recommended (I use digital marketing and social media consistently in my own group practice and get many referrals because of it!), but it does mean that group practice owners are forgetting to prioritize a free, high-ROI, and community-building marketing strategy through community engagement.
Community engagement is when you/your business actively get out of the office and into the community as a way to raise awareness of your services in the community. Examples of community engagement activities include:
Being a part of your local chamber of commerce. They typically host monthly meetings with other local businesses, offer free marketing support, and allow you to get to know the neighborhood through a business lens.
Offering speaking engagements (free or paid) to local businesses, hospitals, or schools on areas of expertise. My group practice gives one free speaking engagement per month to offer support to those in our community who may not be able to afford weekly counseling. These talks bring in a good handful of new clients.
Having other service providers who support your clients come to visit your group practice and bring their materials. This lets them know you want to know about their services WHILE they see your location.
Going to the locations of other service providers who support your clients and bringing your materials. This makes their lives easier because they don't have to leave the office and shows that you have interest in seeing their business.
Here's a tip: As a group practice, you don't necessarily need to focus on marketing to or networking with a million places. As a group practice owner, I attend chamber of commerce events, and that's it. It has allowed me to connect with all the local businesses during fun events, and it spreads the word about our practice. My clinical director focuses on speaking engagements (setting our therapists up for that one free speaking engagement per month—of course, they are getting paid for the work, but the community gets to attend free of charge). That's it. One thing I do, one thing my clinical director does. Keep it easy and focused.
Additionally, if you require your clinicians to market, have them find one place that serves their ideal client. Have them form that one relationship by visiting that business, inviting them to visit your therapist at the office, sending marketing materials, and nurturing that one relationship once each quarter. If each clinician is doing this, the overall impact of community engagement is huge (without it being overwhelming for each individual therapist). There's no need for your therapists to market to a ton of new places each quarter. Not only does it lead to clinicians marketing to the same places (and annoying those businesses), but it doesn't allow them to nurture those relationships like they should.
Community engagement is such an amazing way to get into the community. With time, word of mouth referrals will spill out. People will be getting to know you and your therapists and not just the brand. So, get out there!
* The content of this post is intended to serve as general advice and information. It is not to be taken as legal advice and may not account for all rules and regulations in every jurisdiction. For legal advice, please contact an attorney.