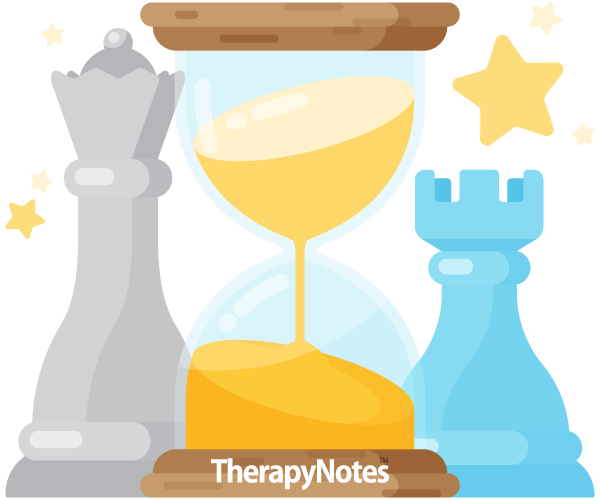 As we close out this Marketing Blog Series, I have a switcheroo for you. Now that you see marketing as service, understand how it's helpful to potential clients, feel a bit more confident in your marketing activities, and know how to get some predictability with your phone ringing… I'm going to take marketing off the table.
Maybe not now. If your practice isn't currently full or close to full, then keep on trucking with your chosen marketing strategies. Just in case you're not as head-over-heels in love with marketing as I am, I want you to know that it IS a time-limited venture.
At some point, you can decrease your marketing significantly. In fact, for years I've just left my website and online listings up as-is. I don't tweak them or try to make them pop back up to the top of the algorithm. Instead, I "network" with people who refer to me, who also happen to be friends. Easy. Fun. And I like both easy and fun.


How do you know when you're ready to pump the brakes on marketing?
We need numbers for this: how many clients you want to see per week, how many clients you have per week, how long you typically work with clients, and how many new client calls you get that book with you.
Let's say your goal is to see 20 clients per week and you have 12 weekly clients now. You get about two new clients a week, and you work with your clients for 6 months. With that math, you'll be full in about a month—but remember that some of your current clients may roll off during that time. Depending on the rate of therapy graduation (which is usually dependent on how long ago they started with you), you may be able to start slowing down your marketing at this first month mark, or possibly at two months.
Your first year of being full is less stable than future years will be, so if you scale back and have a dip, it's more likely to happen in that first year only.
Summers and December may provide an unexpected dip. If you get full in June, you may want to continue marketing in July to help fill in gaps created by clients' vacations, summer camp chaos, and other schedule wobbliness. That'll give you more information so you can decide whether to scale back your efforts in August.


What if you've stopped marketing and need more clients?
This happens, especially in that first year. Talk to your top 3 referral sources. Let them know any time you have more than two spots available. They want to send you people. Make it easy for them.
If you have a pause in referrals, it's natural to start to freak out. But here's the thing: you've gotten full before. You know what you're doing. Just do more of what worked before. Do it until there's an uptick in phone calls. That's it. No revamping of your strategies or chasing shiny marketing objects. Double down on what's worked already.
If you read this and thought "getting full, I wish!": know that it's possible for you, too. It just takes a solid plan and a support network (which can be your partner, best friend, or a Facebook group full of therapists).
If you have gotten full, I'd love for you to take some time to really acknowledge all that it took to get here. I want you to know that you've accomplished something huge. You've not only helped people have more attuned lives, but you've done it as a business owner who had to juggle your hard emotions and the learning curve of entrepreneurship at the same time. Don't let that roll off you like it doesn't matter. Take it in. You should be so proud.
* The content of this post is intended to serve as general advice and information. It is not to be taken as legal advice and may not account for all rules and regulations in every jurisdiction. For legal advice, please contact an attorney.