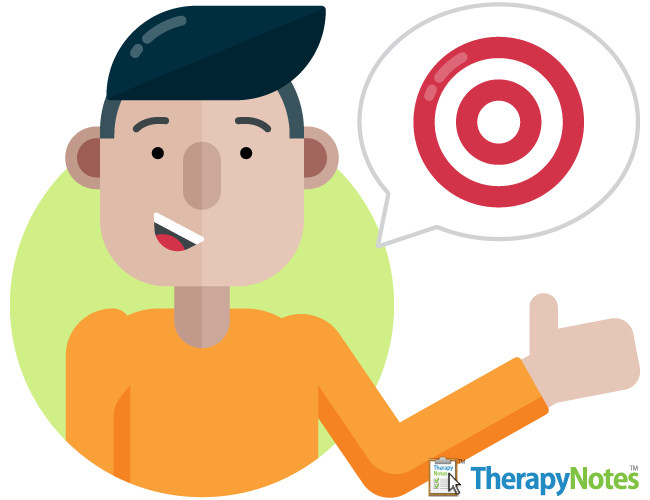 I love networking. LOVE it. It's responsible for 90% of my referrals in private practice, tens of thousands of sessions, hundreds of recovery stories, and so many great lessons I've learned about the people I love to serve and how to do it well.
It's magic. I'm serious. It's a marketing activity that uses all your natural skills, helps you make friends, AND helps you get clients in the door. When you do it right, it's not smarmy or cheesy or intimidating.
When I'm teaching my How to Not Hate Networking Workshop, we talk a lot about the importance of communicating your niche effectively. We've talked about niching in a previous blog post, Why Potential Clients Need You to Niche, if you need a little more niche support.
Let's look at how niching and not niching play out in a networking situation…


Niching
Me: So who do you love to work with?
Therapist #1: I specialize in perinatal mood disorders and birth trauma.
Me: That's awesome! How did you get into that? (Heads up – if you ask that question, be ready to hear a personal story; most of us have lived through the specialties we've chosen.)
A week later I get a call from someone looking for support after a birth trauma. Boom! Instant referral to Therapist #1.


Not Niching
Me: So who do you love to work with?
Therapist #2: I love it all! Anxiety, depression, trauma, eating disorders, addiction, birth trauma, personality disorders. My modality can be used with anyone and I definitely don't want to only see one type of client. I like variety!
Me: Great!
A week later I get a call from someone looking for support after birth trauma. I ask friends if they know anyone.
If you only give two seconds of face time to your niche when you have an opportunity to share it, you're missing out—and so are potential clients. Give it your attention. Help the clients who need your services to find you.
I very strongly recommend networking with clinicians who share your niche and who are full. Those of us who are full need people we trust so we can comfortably refer. A large percentage of the clientele in my first full-time practice called after trying to get in with a full therapist who gave them my name. Though it may feel intimidating to reach out to full private practitioners, I promise it's worth the discomfort. I'd recommend reaching out to several at once because most are too busy or distracted to reply or schedule a time, but if just 2 out of 10 do, you can fill your practice significantly faster than you would have if you hadn't taken the risk.
Maybe this sounds great, but maybe you're concerned you'll end up with a caseload full of one presenting concern. For most of us, that's a recipe for burnout or boredom. In the next blog post, we'll talk about how to keep your niche from taking up 100% of your practice. I like to keep mine around 60%, and I'll be sharing the things I've done to make that possible.
* The content of this post is intended to serve as general advice and information. It is not to be taken as legal advice and may not account for all rules and regulations in every jurisdiction. For legal advice, please contact an attorney.