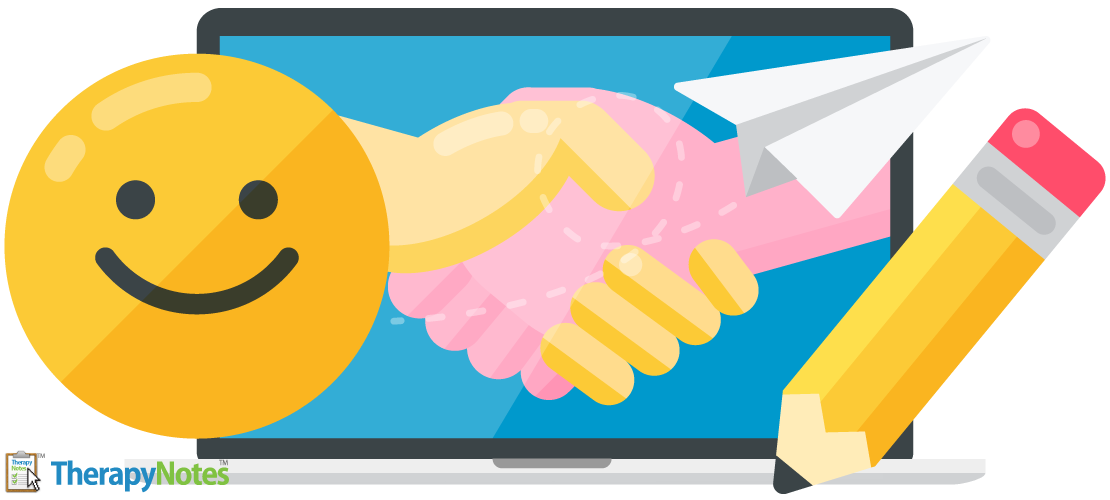 Oh no! The dreaded 'M' word!
If you're like most therapists, you're probably about as thrilled to market your practice as you are about going to the dentist. As a private practice owner, you know you have to do it, but boy, you sure wish you didn't.
What's worse is that so many marketing options out there can get super-expensive, and they require a good deal of expertise. Even with that, there's no guarantee they'll bring in enough revenue to make them worth the cost, let alone the queasy feeling that "selling" generates in the pit of your stomach.
As Allison Puryear says in her post, Marketing Is Service, to do a good job marketing, you have to "get your mindset right about marketing so that it feels like a natural extension of your practice rather than an uncomfortable role you're playing." If you haven't yet, read her post so you can get yourself more comfortable with the idea of marketing.
However, since even "more comfortable" doesn't necessarily mean "fully comfortable," here are 7 marketing methods that won't turn your stomach. What's best, they're free and only require a bit of time and work on your part. That's especially important if you're just starting out but helps even if your practice is more established.


1. Write content and post it
By writing and publishing blog posts, you help your ideal clients get a sense that their problems are shared by others, that their problems are understood by therapists, and that there's hope. This can get them to call you (hopefully), or at least call some therapist, and start their healing process.
If you're so inclined, you can also create images to share on Instagram or Facebook and then use those as the starting point for blog posts that expand on the small bits of text in those images.
Or consider networking with allied professionals (who aren't direct competitors!) who have active blogs to see if they'd be interested in letting you write a guest post. For example, if you're a Marriage and Family Therapist like my wife, you might reach out to family-law offices. If you're an addictions counselor, perhaps a local program that helps recovering addicts connect with resources would be a fit.
You can then build on the relationship you start with your readers by inviting them to join your mailing list so you can let them know when you post additional interesting and useful content. Over time, providing your ideal clients with valuable, helpful information without trying to sell them anything will build trust and keep you top-of-mind when they're ready to call a therapist.
Additionally, adding fresh, relevant content to your website tends to improve your ranking on Google and other search engines, making your website more likely to be found by your ideal clients. If you don't already have a website, get one as soon as possible.


2. Participate in online discussions
Ask your current clients where they went online when they were looking for information related to whatever issues brought them into therapy. This might be Facebook, Quora, YouTube, etc.
Wherever it is, figure out how you can join those online communities and conversations, and start offering helpful advice without selling anything. This will be an extraordinary service to people in those online communities since your information will be valid and accurate, unlike the many myths and even outright falsehoods that masquerade as information online.
The point here is to link back to relevant posts on your own site where you addressed the same issues and questions in greater depth.
Don't have those posts yet?
Go back to the previous method and use the questions you find in the online discussions to spark new posts. One word of caution: check the terms of service and group guidelines about linking to your site, and follow those rules strictly.


3. Reach out to media to help them
I can't count the times that my wife expressed her frustration upon seeing wrong or misleading information about couples and relationships in the media. Ultimately, she realized that the best way she can improve things is by reaching out to journalists and helping them get things right.
If you've never heard of it, that's exactly what HARO, or Help A Reporter Out, is all about. There, reporters post questions which go out to the 800,000+ sources by email several times a day.
Find topics you're expert in and send in your pitches that answer the journalists' questions. Be sure to include your bio. If the reporters are interested, they'll reach out to you. This lets you help journalists and their readers, which then builds your reputation as an expert therapist when you post links on your site to articles that quoted you.


4. List on free Internet directories
There are many places online where you can get listed free-of-charge. These include Advekit, Angie's List, Apple Maps, Bing Places, Facebook, Google Business, LinkedIn, Local, MapQuest, Super Pages, Yahoo! Local, Yellow Pages, Yellowbook, Yelp, and many others. In addition, some of the paid directories such as Psychology Today offer a free trial period and/or guaranteed referrals.
While it's often difficult to stand out in a crowded field in these directories, just having links from those sites to your own website will increase your ranking in Google and other search engines over time.
Figure out which of these is most likely to be used by your ideal clients by doing a Google search for your service(s) and location, e.g., "marriage counselor Baltimore" or "depression therapy Seattle" and see which directories show up in the top page or two of search results.
Prioritize the directories in the order that makes sense to you, but make sure to invest some thought in crafting listings and/or profiles that resonate with your ideal clients. This means writing in plain English (no jargon) and from the perspective of what your clients would be interested in (i.e. solving their problem, not where you got your degree or what theoretical framework you've trained in).


5. Network with professionals in your geographic area
Although teletherapy is growing quickly, most clients still come in to their therapists' offices. This means that your best referral sources are local. This fact hasn't escaped notice, and there are many networking groups for you to take advantage of, including your local chamber of commerce, Business Network International, etc.
However, these more formal groups usually charge membership fees. If budget is a driving concern, you can avoid those fees by setting up an informal group of your own. The advantage here is that you can also invite professionals that are more closely aligned with your interests. For example, a local eye doctor, insurance agent, or realtor are unlikely to be very interested in your individual therapy practice. On the other hand, local psychiatrists, family therapists, family doctors, and clergy may be very interested because you may share ideal clients, so you can help each other cross-communicate with clients.


6. Cross-refer with professionals who offer related, non-competing services
Related to the previous point: professionals who offer services that are related but not identical to the ones you offer can be a great referral source.
After you build relationships with them, you will both be comfortable recommending each other to your respective clients. However, make sure you don't try putting the cart ahead of the horse; focus on building relationships before getting clients.


7. Volunteer your time
Especially with Millennials' focus on the greater social good affecting our society for the better, people appreciate local businesses that give back.
This could be:
A restaurant that holds weekly "foundation days" where they donate 10% of that day's proceeds to a different charity each week;
A food distributor who donates excess inventory to the local food bank; or
A therapist who volunteers her time to Habitat for Humanity, or accepts new or gently used purses from clients and delivers them to a Power of the Purse event.
The idea is to find local charitable organizations whose mission you and your ideal clients support and get involved in helping them with your time, efforts, and reach.
The book of Ecclesiastes says, "Cast your bread upon the waters, for after many days you will find it again." When you support good work, the good will and sense of community you build will bring its rewards.


The bottom line of free marketing
In his book The Moon Is a Harsh Mistress, author Robert Heinlein coined the acronym TANSTAAFL, short for "there ain't no such thing as a free lunch," epitomizing his philosophy that anything free costs more in the long run, or isn't worth anything—another way of saying "you get what you pay for."
Free marketing, however, is very valuable because it really isn't free.
It doesn't directly cost you money, but it does take time, effort, and expertise. That's what makes free marketing valuable to your ideal clients and gets them to pay attention. And by providing value and being of service to others through these marketing efforts, you can avoid that icky feeling you might otherwise feel from "selling" your services.
* The content of this post is intended to serve as general advice and information. It is not to be taken as legal advice and may not account for all rules and regulations in every jurisdiction. For legal advice, please contact an attorney.