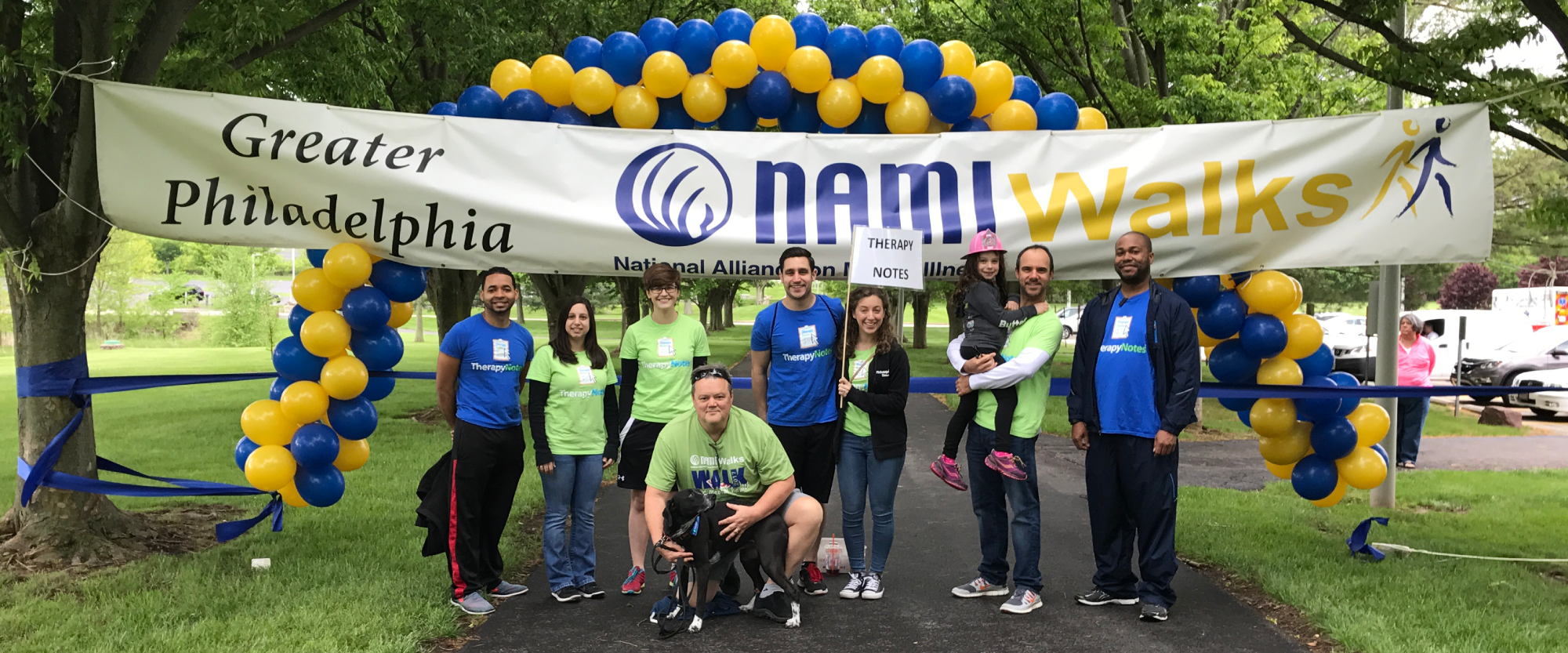 Every year, the National Alliance on Mental Illness (NAMI) hosts NAMIWalks across the country, bringing local communities together in a public display of support for individuals affected by mental illness. On May 5th, the TherapyNotes™ team is participating in our second NAMIWalks event, and this year, we'd love for you to join us!
What is NAMIWalks?
NAMIWalks is the largest mental health fundraising and awareness event in the country, with over 85 different walk events nationwide this year. Each NAMIWalks is a 5K event where you can walk or run at your own pace, and all funds raised for NAMIWalks benefit local, regional, and state NAMI organizations.
NAMI, the world's largest grassroots mental health organization, endeavors to build better lives for the millions of Americans who live with mental illness. The funds raised through NAMIWalks directly support NAMI's initiatives to educate, advocate, listen, and lead with mental health awareness events, public policy reform, and resources such as the NAMI HelpLine and educational programs.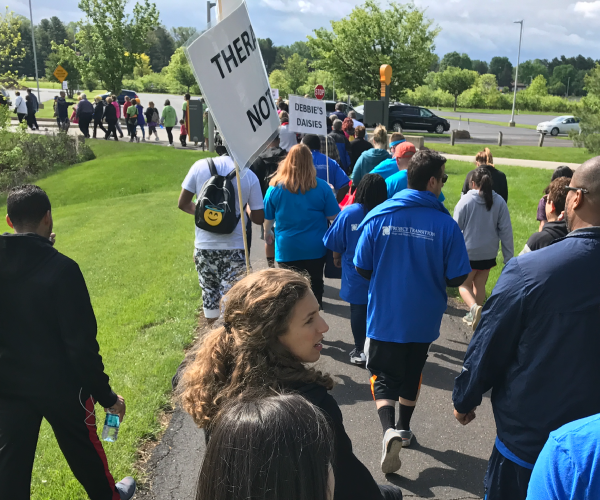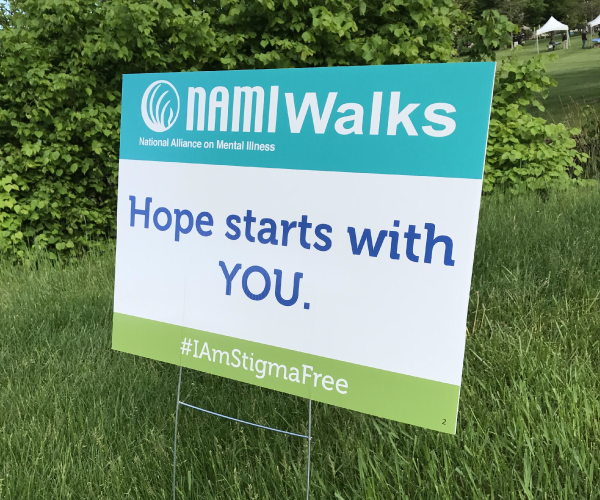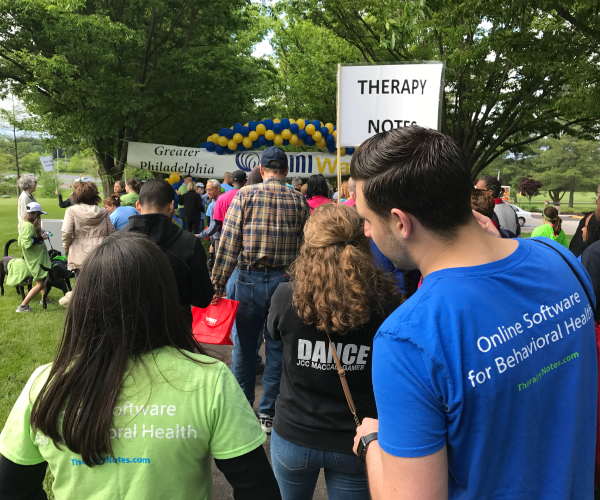 How can I get involved?
We'd love for you to walk with us and help us fight the stigma that surrounds mental illness. NAMIWalks Greater Philadelphia begins at 10AM EDT on May 5th at Montgomery County Community College in Blue Bell, PA. By joining, you'll get to hang out with members of the TherapyNotes™ team as we walk together to make a difference.
To join our team and walk with us:
Visit our NAMIWalks team page
Click JOIN OUR TEAM
Create a username and password and click

CONTINUE TO NEXT STEP
For Participant Type, select Walker On A Team
Click CONTINUE TO NEXT STEP and complete your participant profile
We'll contact you with additional details and keep in touch.
Since TherapyNotes™ users are located all over the country, we understand if you can't join us in Pennsylvania. There are several ways to get involved without physically walking with us on May 5th:
Become a Virtual Walker. Being a virtual walker allows you to raise funds for our local and state NAMI chapters without being present on walk day. As a virtual walker, you'll still be a part of our team! To join us virtually, follow the instructions above to join our team but for

Participant Type, select

Virtual Walker.
Participate in your local NAMIWalks event. With over 85 NAMIWalks events all over the country, you can likely find a NAMIWalks event near you.

Search upcoming NAMIWalks events

to find a local walk in your state.
Donate to NAMI in support of our team. If you aren't interested in fundraising or walking, you can still donate to the our team to help our local NAMI chapters provide resources and support for individuals affected by mental illness. To donate, visit

our NAMIWalks team page, click

SUPPORT US, and enter your donation.
From all of us at TherapyNotes™, thank you for your support!
TherapyNotes™ is a proud sponsor of NAMIWalks Greater Philadelphia.