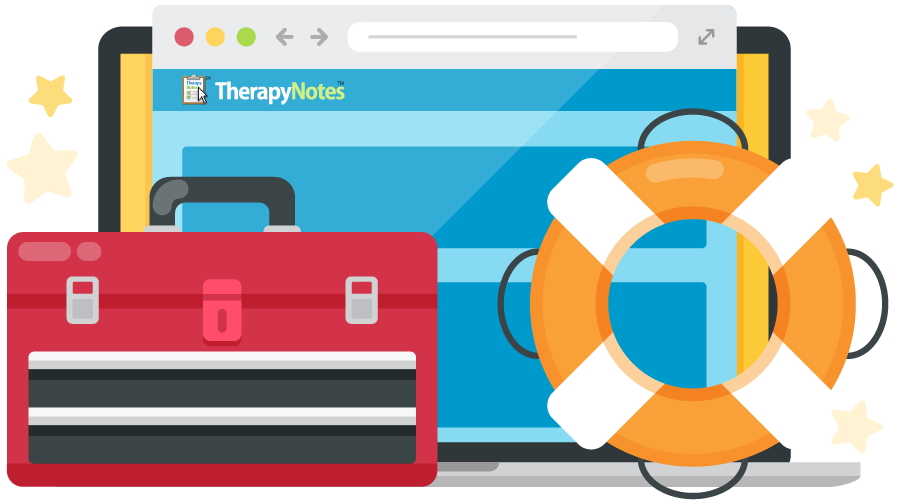 Extended Support Hours—Seven Days a Week!
We've added Sunday hours so that we can provide you with live phone and email support seven days a week! Contact us weekdays 8AM–9PM ET and weekends 8AM–4PM ET. We're always happy to help.
Transition to New CardPointe Gateway for Credit Card Processing
We have started the process to migrate all credit card services to CardPointe, CardConnect's new gateway for processing and managing credit card transactions. Getting set up with CardPointe is a much easier process than it was with the previous gateway, Payeezy, and best of all, there is NO $10 monthly gateway fee! All new practices that sign up for merchant services will be set up with CardPointe right away. We will transition all existing merchant accounts to CardPointe over the next couple of months. This will not affect any of the cards that your practice has on file, and we are even working on a replacement program for those of you with card readers. More details to follow!
Official Release of Real Time Eligibility Verification
Our real time eligibility verification features are now out of beta! We've made several updates to streamline the enrollment process so that new practices can get started with real time eligibility verification faster. For a limited time, real time eligibility verification is still free of charge. Beginning November 1, 2019, each eligibility verification request will cost 14 cents.
With real time eligibility verification, practices can check insurance eligibility and benefits for their clients right within TherapyNotes™. If you would like to use these features, please contact our Customer Success team to enable them for your practice.
Descriptions of Claim Rejections
We've defined some of the most common claim rejection reasons in plain language and added these to TherapyNotes™. Now, for many rejected claims, you'll see a clear description of why the claim was rejected and steps to correct the issue directly on the claim along with links to relevant articles in our help center.
Previous Note History on Intake Notes
We added History buttons to most fields on Psychotherapy and Psychiatry Intake Notes. Similar to its function on our Progress Note templates, the History button allows you to pull information from previous Intake Notes for the patient onto the current Intake Note with just a couple of clicks.
Bug Fixes and Other Improvements
Every release includes fixes for known bugs and small improvements to keep our software in tip-top shape. Here are the fixes and improvements you may notice:
In the latest iPad software update (iPadOS 13.1), Apple changed how Safari, the default browser on iPad, delivers web content. This change caused Safari's default styles for elements such as buttons to override TherapyNotes™ styles. The latest iPadOS update and the latest iOS update for iPhone also resulted in the

inability to create or edit appointments

on the calendar when using TherapyNotes™ on iPad or iPhone. We resolved these issues. If you use an iPad with the latest version of

iPadOS

to access TherapyNotes™, please report any additional issues to our Customer Success team promptly.
We resolved a discrepancy between the "Payments Leading to this Revenue" dialog and the corresponding exported spreadsheet on the revenue report. Previously, the Payment Date for refunds in the "Payments Leading to this Revenue" dialog reflected the date of the refund, while the exported spreadsheet reflected the date of the original positive payment the refund was allocated towards. The Payment Date for refunds now always uses the date of the refund.
We made a couple additional improvements to the revenue report, including faster performance when generating reports and adding the name of the clinician associated with each payment in the exported spreadsheet of "Payment Leading to this Revenue."
We fixed an issue in which marking an out-of-network claim as externally submitted if the payment for the date of service was assigned to the patient would result in an error.
We improved the Payer Info tab for payers so that the interface is cleaner, more organized, and more readable. Changes include hiding blank fields when in View mode for a payer, using a consistent style for warning messages when editing a Payer ID, and a new alert that indicates if the Payer ID is already in use.
* The content of this post is intended to serve as general advice and information. It is not to be taken as legal advice and may not account for all rules and regulations in every jurisdiction. For legal advice, please contact an attorney.