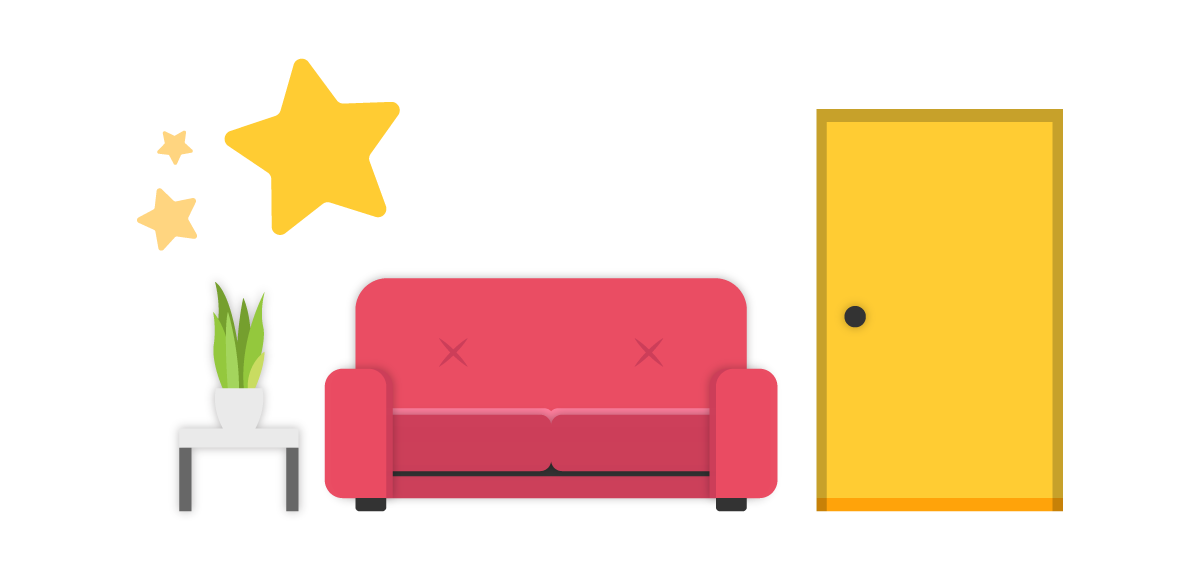 We're Dr. Kate and Katie, co-owners of The Private Practice Startup, where we inspire clinicians on their private practice journey from startup to mastery.
Launching and growing a private practice can be really tough. We both built our six-figure, full-fee private practices from the ground up over a decade ago and learned a ton of mistakes along the way. When we first started, we didn't have a clue about branding, marketing, sales, websites, or everything it takes to grow a sustainable thriving private practice. We want to help you learn from our mistakes without you having to waste valuable time and energy by learning the hard way.
Building the private practice of your dreams starts with branding. Follow the five tips below to get on the right track for branding yourself and your practice. It will help you connect with your ideal clients or more importantly help your ideal clients connect with YOU.
1. You ARE Your Brand
When first starting in private practice, it can be hard to find your voice and clarity regarding your brand. On top of that, your brand is constantly changing and evolving due to your professional and personal growth and interactions with your clients.
When creating your brand, it can feel overwhelming. Where do you even start?! Branding is the experience you want your ideal clients to have with you and your company.
Many people make the mistake of beginning with a name, color scheme, website, or logo. But in reality, that comes after you are clear on your brand. Branding can feel like a long process, but when you spend the time to brand yourself, the rest falls into place.
2. Create a Vision
Every outstanding therapy practice needs a vision. Your vision is the why behind what you do. Vision is vital for your practice - as long as you have your vision, you will never stray from your end goal, no matter how tough things get or how difficult they appear to be.
When you're clear on your vision, communicating who you are and what you do becomes way more exciting than simply saying, "Hi, I'm a therapist." Therapists, just like real estate agents, accountants, and lawyers, are a dime a dozen. You MUST stand out in the crowd.
To find your vision, ask yourself: What's your 100 year goal? What legacy do you want to leave behind?
If your past experiences inspired you to be a therapist and help others resolve similar issues in their lives, share pieces of that in a way that draws people in. For many clinicians, this can be a bit tricky because it requires you to authentically and strategically share about yourself and why you chose to go into the field of counseling. In school, we're taught NOT to self-disclose, but in marketing, it's really helpful for potential clients and referral sources to connect with you through your story.
Relating to the personal challenges your clients are going through lets them know that you understand their unique struggle and can successfully help them navigate their situation.
At The Private Practice Startup, our vision is to "inspire ambitious mental health professionals to brand themselves and grow their dream practices."
Sounds a little more inspiring and exciting than saying "private practice consultants," wouldn't you say? Makes you want to know more, right? That is what happens when you communicate your vision.
3. Know Your Mission
If your vision tells you why you do something, you mission tells you how you're going to do it. Your mission is what makes your vision come to life. Maybe you have a vision of providing children of divorce a safe place where they can adjust to their new normal living in two different and not always equal households.
How you do that is through providing one-on-one sessions with the children as well as family sessions.
Writing out your mission into a mission statement clarifies what you do and attracts your ideal clients to you.
At The Private Practice Startup, our mission is to "inspire ambitious mental health professionals along their journey from startup to mastery. We achieve this by providing fun and engaging podcasts, webinars, online courses, private practice coaching, and abundant resources crafted for your private practice needs."
4. Define Your Culture
Culture is something that you might assume you don't need in private practice, yet nothing could be further from the truth. The culture of any company is important. It's also important to think long term. Are you going to have a group practice some day? A retreat? A practice on a farm?
Culture is made up of thoughts, actions, behaviors, your values, and your customers' values (just to name a few!). You can sum it up by thinking of three words to describe you and your practice and use that as your guide for leading the other aspect of culture and branding. What three things do you want customers to say about you?
If you're a solopreneur, you may not necessarily employ anyone except yourself, but you will have clients, and you're going to need an office culture. If you don't determine your culture, your clients and/or employees will determine it for you.
Think about what makes you feel welcomed or appreciated by a company of which you're a customer. Is it the way they answer the phone, or respond to email, or greet you when you enter the waiting room?
5. Your "Ideal" Client
We've been talking a lot about your ideal client and that's because it's essential to your practice success. We hear it all the time, "But I don't know who my ideal client is," or "But I don't want to limit myself to working with one population." We get it can seem scary, but the opposite is true, because you want to become known as the authority or expert in your niche.
When you know your ideal client everything else flows. You will also know how to create your website, where and how to invest your marketing dollars, and more. You won't be throwing spaghetti at the wall to see what sticks (remember: we've been there and done that - don't make the same painful and costly mistakes we did).
If you want to work with single women focusing on their career, using keywords like "women empowerment career coaching" can be just the right combination of words to draw your ideal client to your website.
For example, if your ideal client uses only Facebook, you don't want to spend time or money on Instagram because you'll never reach your clients there.
You want to know as much as you possibly can about your ideal client. Ask yourself:
What do they do for fun?
Where do they live and where do they work?
Where do they shop? What are their hobbies and where do they work out?
What sort of social media accounts they're on?
What do they struggle with the most?
What keeps them awake at night?
And the list goes on and on...
Building your brand and starting the private practice of your dreams depends upon your vision, your mission, your culture, your ideal client, and most of all, your recognition of what sets you apart.
We would love to help you along your journey from startup to mastery! Check out our podcasts where we discuss tons of practice building #ninjatips and #valuebombs. In the meantime, here's a special free gift to help get you started. Download our Goal Planning Worksheet that covers all of the above and more!

* The content of this post is intended to serve as general advice and information. It is not to be taken as legal advice and may not account for all rules and regulations in every jurisdiction. For legal advice, please contact an attorney.