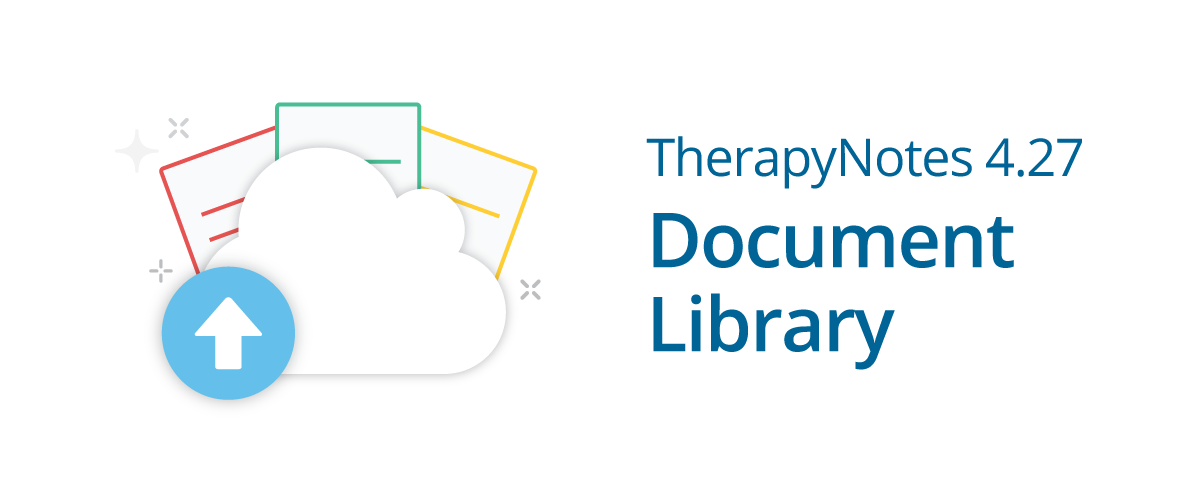 We're excited to add the Document Library to the latest version of TherapyNotes. The Document Library offers HIPAA-compliant file sharing and storage for your practice, integrated right into TherapyNotes. Any user in your practice can view, download, or print the documents in your practice's Library. For now, only Practice Administrators can upload or edit the files in your Document Library. Consider using the Document Library to store blank intake paperwork and forms, so they are readily available when you need them. Simply click on Library in the main menu to start building and using your practice's Document Library.
The Document Library provides a crucial foundation for upcoming client portal features to allow you to send documents to patients.
Learn more about the Document Library on our Help Center.
Updated Patient Schedule Summary: Previously, printing the schedule summary for a patient only displayed up to 6 appointments per recurring series, potentially resulting in gaps in the patient's upcoming schedule. Now, printing a patient's schedule summary displays the next 12 appointments for a patient, regardless of recurrence.