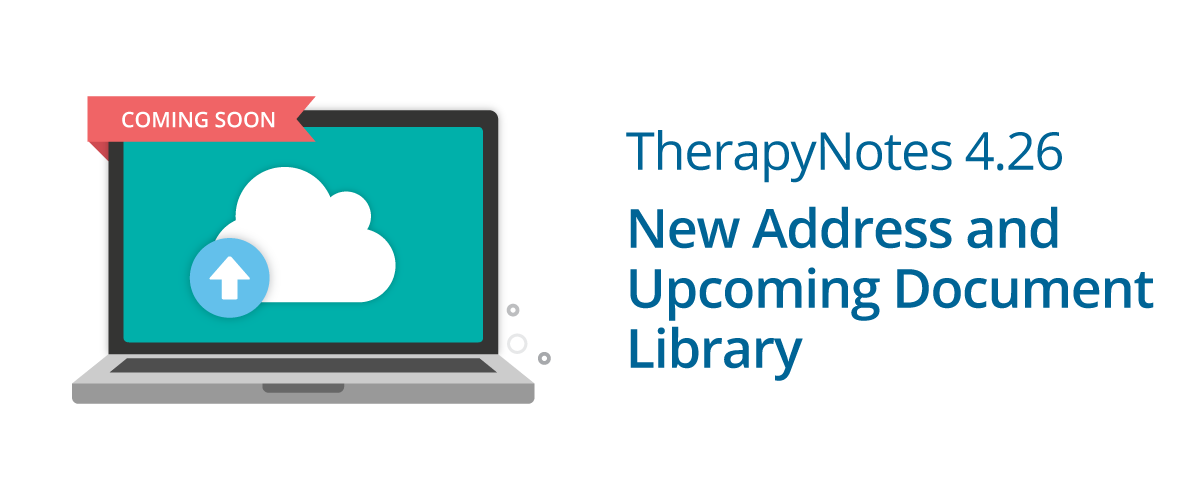 New Address
On July 13, TherapyNotes moved into our new office building, giving our team much needed breathing room and greater capacity to continue expanding alongside our ever-growing customer base. If you pay your TherapyNotes subscription by check, please note the change in address. Our new address is:
TherapyNotes, LLC
630 Dresher Road
Horsham, PA 19044
Coming Soon: Document Library
Over the past several months, our development team has been working on a brand new Document Library, an important step towards adding the ability to send paperwork through the client portal. The Document Library will allow Practice Administrators to upload documents to TherapyNotes to share with their entire organization, making it easy to manage electronic copies of frequently used documents such as blank forms, service agreements, and handouts. Look forward to this feature in the next couple of months.
As with all updates, this version also includes minor improvements and bug fixes.