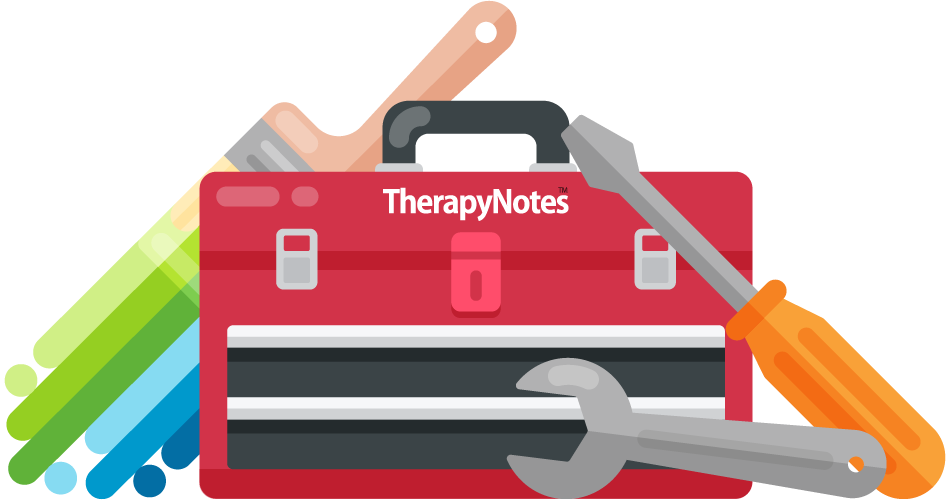 We've implemented numerous improvements throughout the site in TherapyNotes™ 4.49. Here are several key changes:
TherapyNotes™ now fully supports Unicode characters. You can therefore enter a person's name, for example, in languages such as Japanese, Greek, or Hindi. Because CMS and EDI claims do not support all Unicode characters, TherapyNotes™ will alert you when attempting to submit a claim for a patient whose name uses unsupported characters.
When billing to out-of-network payers, you now have the ability to change the payment assignment (whether your practice collects directly from the payer or from the patient) per date of service. Simply click on the date of service, navigate to the Billing tab, and select the preferred payment assignment from the Assignment dropdown.
When selecting items in the Revenue Report, you have the option to export a spreadsheet of "Payment Leading to this Revenue." This spreadsheet now includes columns for Service Code and Transaction Information (such as check number or transaction ID) per payment.
Using the search icon in the upper right corner of TherapyNotes™, you can now discover TherapyNotes™ blog posts that are relevant to your search in addition to help articles and account data.
After you upload a Library document, patient document, or staff file, there's now a convenient link to view a preview of that file in the confirmation banner that appears.
When the data on the Patient Information Form submitted by a patient exactly matches the data you have on file in TherapyNotes™, we do not show a merge arrow. We previously displayed this arrow even though the data was the same.
TherapyPortal™ now uses larger font sizes and a web safe font for improved readability and accessibility.
When searching for patients on the Patients page, you will be able to filter by "First Appt in Last 30 Days" to generate a list of patients that are new to your practice. This feature will go live in a couple of days once the data has been collected to support the filter.
* The content of this post is intended to serve as general advice and information. It is not to be taken as legal advice and may not account for all rules and regulations in every jurisdiction. For legal advice, please contact an attorney.